ABOUT – TEAM
Living Free Health & Fitness was founded to help people in recovery stay there! Our approach promotes positive change via cognitive and behavior modification, regular exercise, healthy eating, & planning to succeed. Our principles are founded on evidence-based, clinical practices and are designed to improve the skills, knowledge and abilities of our clients.

We are a group of individuals devoted to helping people get into recovery and
 

stay in recovery.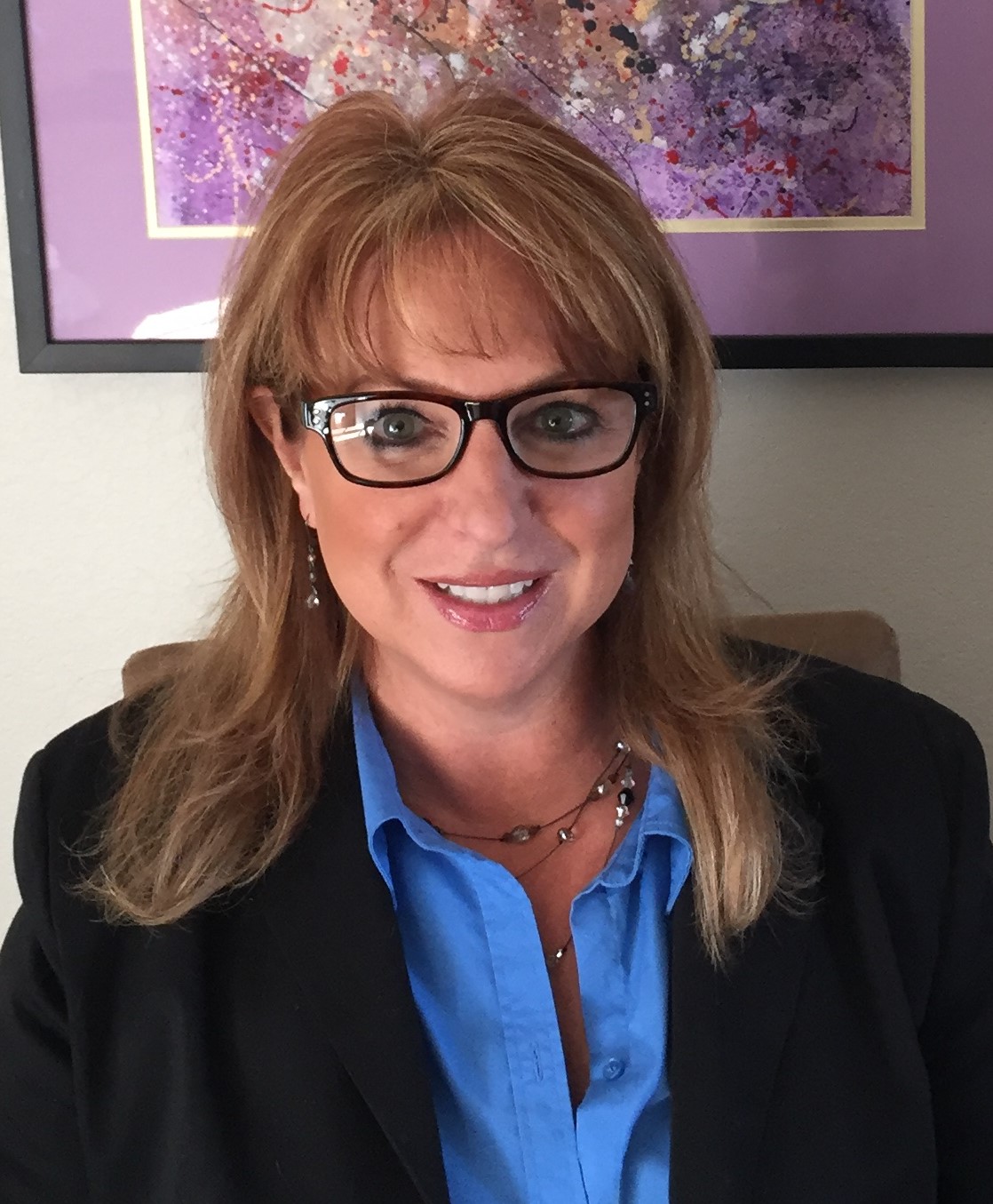 Rochelle "Shelley" Poerio
Chief Executive Officer & Founder
 Shelley founded Living Free Health & Fitness (LFHF) in 2013 after researching – and observing – the benefits nutrition and exercise can have on helping people stay stopped.
It has worked for many people, including Shelley herself (sober date: September 5, 2001).
Shelley has been a clinician since 2009.
Her previous business experience has been as a securities brokerage principal, and a principal in several small (<$10MM) businesses in the Washington, D.C. area. 
Shelley is the author of the book, "Rebalancing the Addictive Mind: Beating Addiction with Exercise and Nutrition." Shelley is credentialed as a licensed alcohol and drug counselor-supervisor, master addiction counselor, and certified fitness trainer. Shelley has an M.A. in professional counseling from Liberty University and a B.A. in Communication from Stanford University.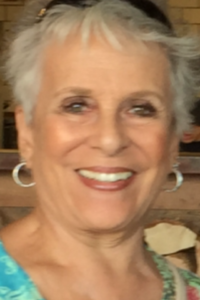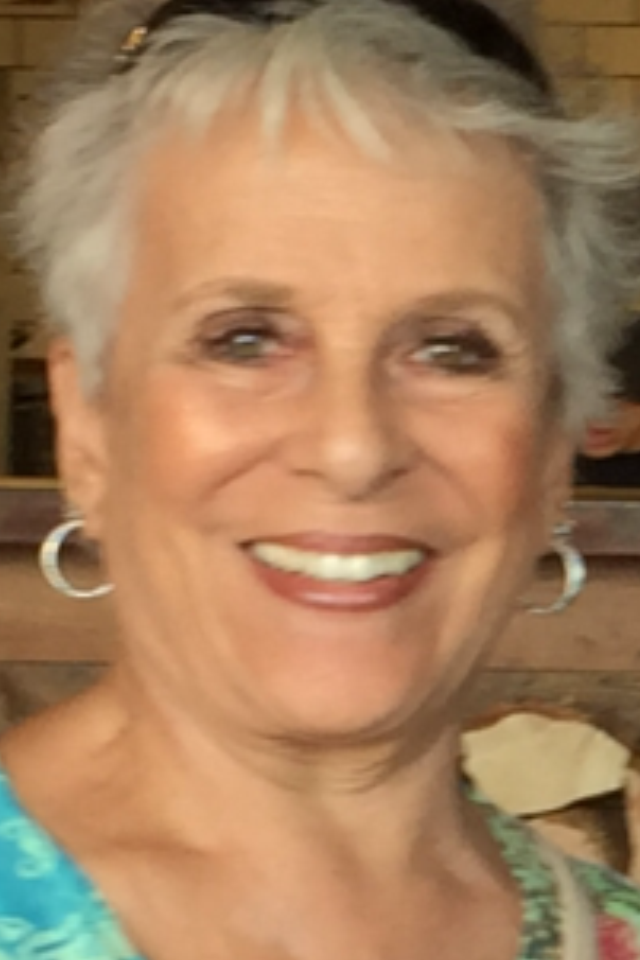 Willi Baer
Consultant
Willi Baer is a non-profit and donor consultant. In 2018 she retired as Executive Director of Pioneer Territory CASA, Inc. (Court Appointed Special Advocates) in Pahrump, Nevada and was the face of that organization since it's inception.
Willi retired in 2005 as President/CEO of Big Brothers Big Sisters of Nevada where she worked since 1993. From 1982 until 1996 Willi taught classes at UNLV Continuing Education on various topics relating to non-profit operations and management. She has also taught Board Training to prospective board members within United Way's Blueprint classes. Willi is a past chair of the Better Business Bureau and for four years sat on the Las Vegas Chamber's Business Council Board of Directors. She was a recipient of the Las Vegas Chamber's Circle of Excellence Award in February 1998 and was featured in Distinguished Women of Nevada for four consecutive years. In 1998 she chaired the Chamber's annual Customer Service Luncheon and prior to that the Chamber's HERO Awards luncheon for two consecutive years. In 2005 Willi chaired the Board of Directors of the then-newly formed National Association of Non-profit Organizations (NANO). In 2004 Willi was named one of 25 Notable Women of Las Vegas by Distinguished Publishing Company as well as one of the many women who helped shape the first 100 years of Nevada. A banner to that effect hangs in the Library of Congress in Washington D.C.
Since moving to Pahrump, Nevada Willi helped to steer a club of Soroptimist International Sierra Nevada Region to charter in March 2006 and became charter president of the SI of Pahrump Valley.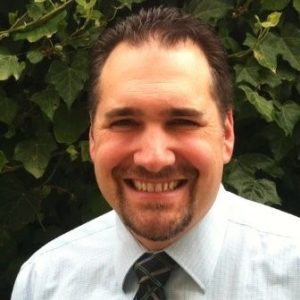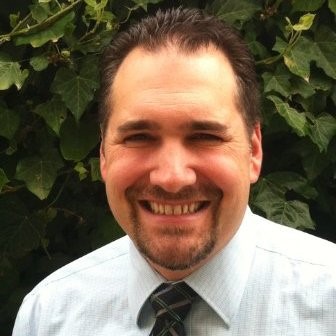 Myron DeVoto
Consultant
Myron has over 25 years of experience in the CPG (Consumer Packaged Goods) industry along with Real Estate Investing since 1999.
Over the years Myron has built teams with a foundational focus using technology to help take on the repetitive tasks. This, in turn, has allowed his teams to flourish and drive real business results.
Myron's involvement in Living Free Health & Fitness hits home as he has had personal family experiences with substance abuse.
"It's a lifestyle, not something you do once to fix the problem", Myron says about staying stopped. "I personally have never had a drug addiction or have even used drugs for that matter, however, I've had issues with weight and my love of chocolate, so I can partially relate.
I do understand how substance abuse can affect family and how you feel helpless in the moment." Myron's passion for keeping a positive mindset and driving forward through fear helps keep him motivated to help others see the light at the end of the tunnel.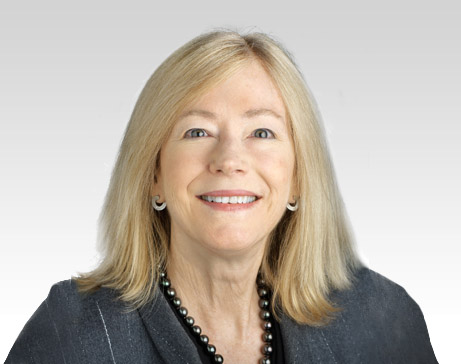 Catherine "Casey" Jones
Business Adviser
Casey got involved with LFHF in 2014 to learn more about the challenges people face when in recovery. She is an experienced entrepreneur, having been in 7 start-ups, ranging from semiconductor design automation, semiconductor intellectual property, speech recognition and most recently pharmaceuticals. After spending more time with LFHF, she now contributes to the content and program development we offer to help people develop more traditional and satisfying – and sober – lives.
MS/MBA, The Tepper School, Carnegie Mellon University BA/MA, Stanford University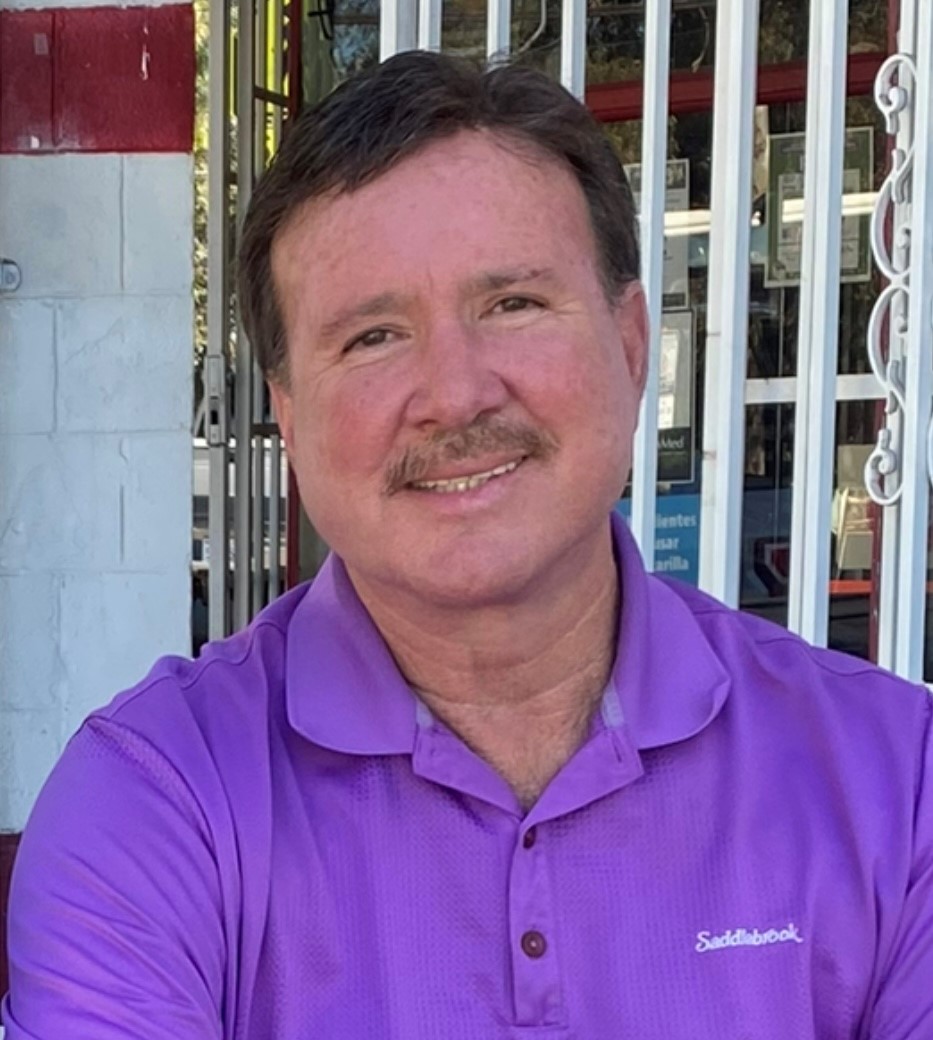 Robert Saxen
Board President
As a successful small business owner, Robert specializes in identifying market needs, fine-tuning concepts and delivering viable, successful solutions.
Over 25 years, he leveraged his skills in sales, marketing and management to build (with his partner) one of the leading providers of water treatment products in Arizona.
On a personal level, Robert was drawn to support Living Free Health & Fitness after becoming aware of its mission in 2014. Besides having been a high school classmate of Shelley (and co-board member, Mari Lynn Johnson), Robert struggled with addiction for 20 years, before finally stopping for good in 2009. "Perhaps the biggest challenge is 'staying stopped'. I'm pleased to be part of an organization that is focused on helping individuals develop the life skills and lifestyles necessary to living the rest of their lives happy and free of mind-altering substances and unhealthy behaviors."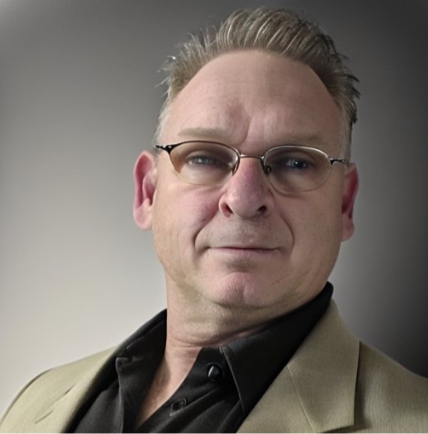 Thomas Metscher
Board Vice President
Tom Metscher joined the Living Free board in 2022 after retiring from the Juvenile Division of the 5th Judicial District Court in 2021 after a 30-year career with the agency. Tom held the position of Chief Juvenile Probation Officer since his appointment to that position in 1996 shortly after relocating to Pahrump from his hometown in Tonopah, NV.
Tom has been deeply involved in youth services and programs both during his time with Juvenile Probation and continuing into retirement. As a participant in various non-profit and social service groups, he has assisted in developing and organizing youth intervention, prevention, education, and recreational programs.
During his time with Juvenile Probation, Tom helped secure grant funding to develop detention alternative programming allocated to serve at-risk youth with localized resources to reduce the number, frequency, and duration of juvenile detention holds. This – the development of substance abuse prevention resources from assessment to out-patient counseling services. Living Free became the primary service provider and prevention partner for the Juvenile Probation Department after establishing their menu of services in Pahrump.
In 2005, Tom was part of a leadership group that partnered with the Boys and Girls Club of Henderson to open a club in Pahrump which operated from 2006-2010 until closing due to economic shortfalls. Recognizing the need for summer programming to help local youth, Tom and other local leaders created a grass-roots program called Pahrump Valley Youth Activities (PVYA) which remains very active and just concluded its 12th summer program. A strong collaboration with the Nye County School District, Nye Communities Coalition, and some private partnerships allows PVYA to enroll 150 Pahrump youth to participate in an 8-week summer education and recreation program hosted at a Pahrump area elementary school.
Tom also participates in youth coaching programs, currently an assistant coach with the Pahrump Valley High School baseball program. He also coached several years with Pahrump Little League and the Pahrump Junior Trojans basketball program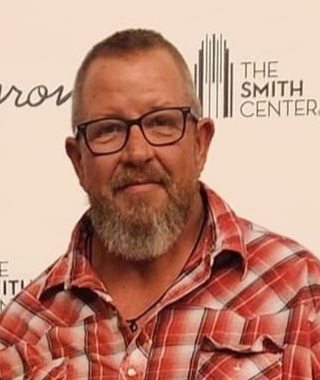 Keith Bolton
Secretary
Keith Bolton Bio
Keith and his wife Joelle have called Pahrump home for 18 years. A strong sense of community is what drew he and his wife to Pahrump. Giving back to the community is important to the family.
After a 30-year casino career he decided to make a major life change and get back to his roots. Growing up in southwest Oklahoma farming, Keith entered the vineyard business five years ago. Bolton Vines now manages a majority of Southern Nevada vineyards.
Keith personally battled addiction issues since childhood. In October 2019, he decided "enough is enough" and got sober. Within six months, the Covid shutdown posed a legitimate threat to many struggling with addiction, including Keith. In-person meetings were almost impossible to find. At that point Keith discovered Living Free Health's offices, which provided provide safe, in-person 12-step meeting space. Getting to understand the commitment Living Free makes to treatment, education and life skills training made a huge impact on Keith.
"Staying sober is the hardest part of recovery. Simply taking away substances doesn't keep you sober. Learning how to live your life productively is key to long term sobriety. Being asked to join the board of Living Free was a perfect example of the rewards of sobriety and commitment to being a better person every day."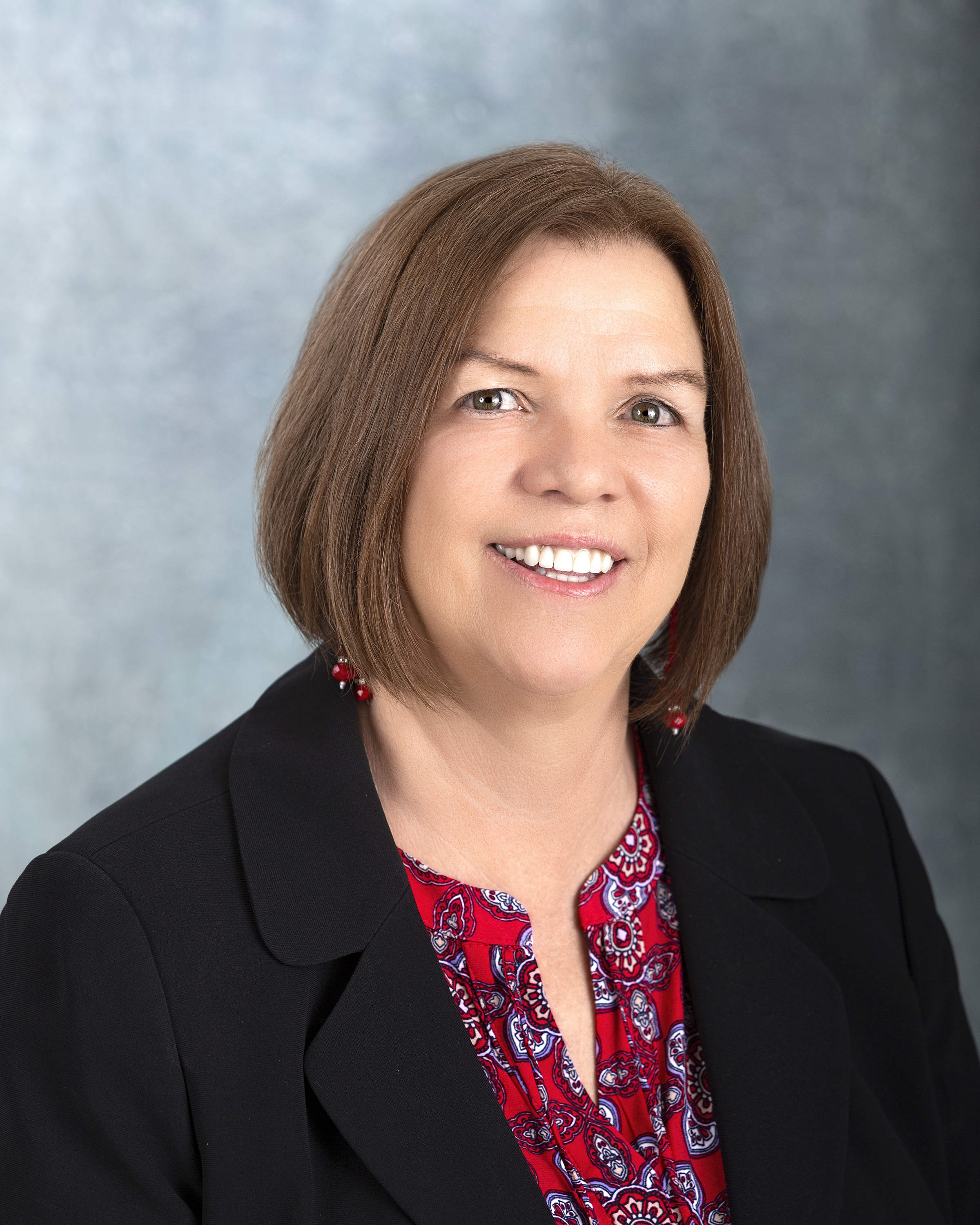 Salli Kerr, Board Member
Treasurer
Salli Kerr has over five years of experience as an Executive Director and CEO in the non-profit sector and was instrumental in the formation and accreditation of the state chapter of children's advocacy centers in Nevada.
As Executive Director, Salli led a multi-service center that housed the Nye County Children's Advocacy Center, the Children's Advocacy Centers of Nevada and other service organizations for victims of domestic violence, sexual assault, stalking and other crimes.
Salli's background of providing direct services, including foster-parenting, provides her with a unique perspective on the impact of trauma in the lives of victims and the positive influence that a coordinated response has on victims' recovery and wellness.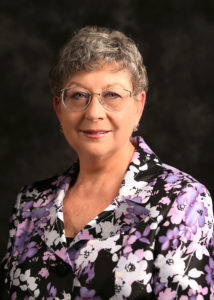 Dina Williamson-Erdag
Board Member
Dina LOVES Pahrump, and gives of her time and talent to numerous community service organizations. She is a charter member of the League of Women Voters of Pahrump Valley, serving as a past President, Vice President, and Treasurer.
Dina joined the Valley Electric Association Ambassador program in 2010. She became Co-Chair then Chair of the Membership Sub-committee. She was awarded the distinction of being the 2013 Ambassador of the Year, and was then elected to the Ambassador Executive Committee in June 2014, then again in June 2015 and 2016. Dina finds her association with and service to VEA and their Ambassadors to be one of the most rewarding experiences of her life in Pahrump.
Dina fills her time with volunteer work for many other Pahrump organizations. She was a Court Appointed Special Advocate Case Volunteer of the 5th Judicial District Court, graduating as a member of the first class of the Pioneer Territory CASA, and at the end of her two-year CASA term she was elected to their Board of Directors. She is also a supporter of Nathan Adelson Hospice, Pahrump Holiday Task Force, Friends of the Library, Pahrump Museum, Pahrump Arts Council, Pahrump Veterans Memorial Advisory Committee, Amargosa Conservancy, and the Death Valley Natural History Association. She served two terms on the Pahrump Chamber of Commerce Board of Directors and was the proud recipient of the Pahrump Chamber's 2010 Community Volunteer of the Year Award. And she is currently President of the Nye Communities Coalition Managing Board.
In 2016 she was appointed by the Department of Energy to a six-year seat on the Nevada Site-Specific Advisory Board (NSSAB) as a community representative for Environmental Management legacy clean-up at Nevada National Security Site (NNSS) and Nevada Test and Training Range (NTTR).
She is an active member of Soroptimist International Pahrump Valley, and the Pahrump Valley Rotary Club where she a Paul Harris Fellow, and was recipient of their 2013-2014 Rotarian of the Year, and Rotary International District 5300 Foundation Club Member for the years 2013 & 2015.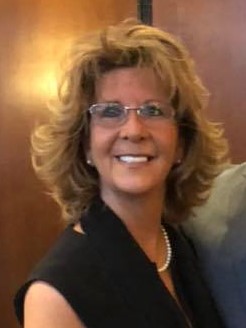 Mari Lynn Johnson
Board Member
Mari Lynn is vice-president of her family-owned water treatment company – and demonstrates leadership and skills from the executive office to the repair floor. Her company is currently ranked #2 in U.S. sales.
And she is the #3 sales representative in the country. But it wasn't always like this for her. Mari Lynn struggled (like high school track teammate and classmates Shelley, and Robert) with addiction for more than 20 years. She has been active in recovery since 2009. She has supported Living Free since 2014, since, as she likes to say, "I experienced what Shelley's book (Rebalancing the Addictive Mind) teaches – that exercise, clean eating and clean living really make the difference in wiping out cravings.
Even at five years' sober, I still had cravings for alcohol. Practicing the principles in the book turned the tide for me!" Mari Lynn is an avid gardener and athlete, and is an ardent supporter of the power well-executed sober living environments make on "recovery for life".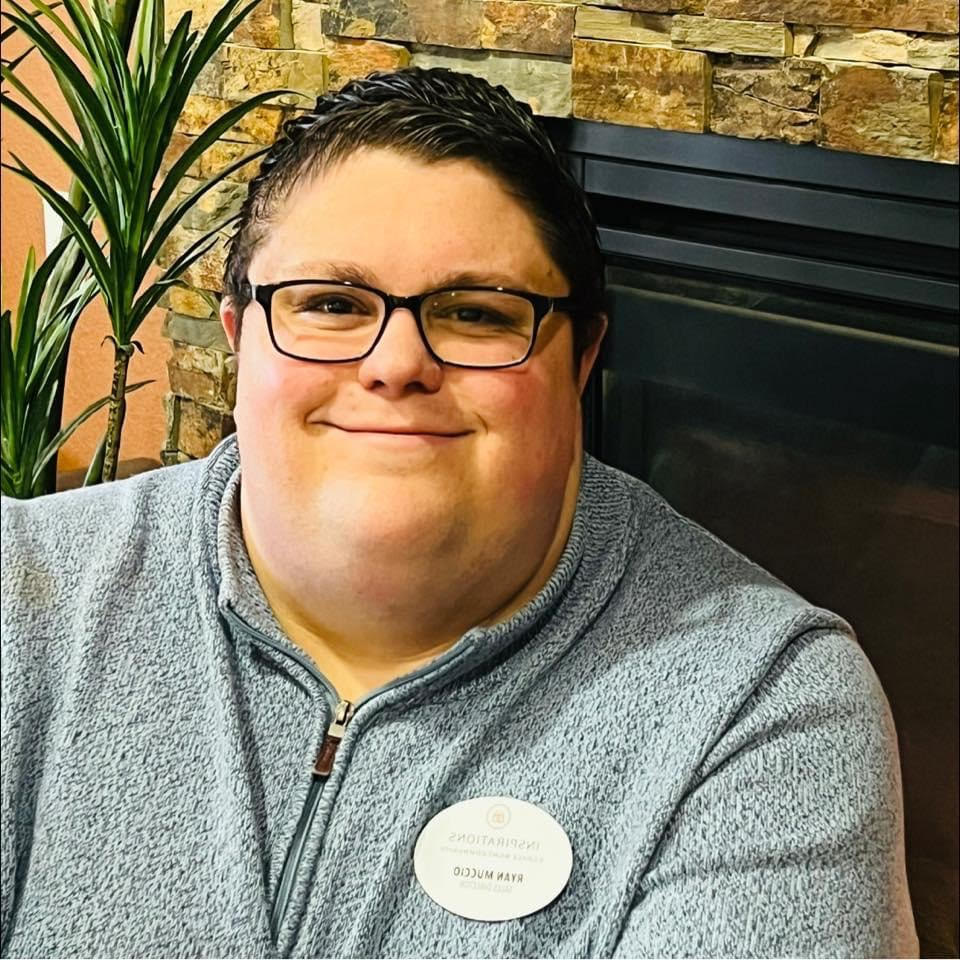 Ryan Muccio
Board Member
Ryan Muccio is a dedicated resident of Pahrump, where he has called home for over 14 years. With a strong commitment to improving the lives of others, he actively engages in various community initiatives and serves as a catalyst for positive change.
One of Ryan's most notable contributions is his leadership in organizing the Annual Remote Area Medical Clinics. As the driving force behind this initiative since 2016, he orchestrates a weekend-long pop-up clinic that provides free medical, dental, vision, and mental health care to individuals in need. Through his tireless efforts, countless lives have been positively impacted, and access to essential healthcare services has been extended to those who need it most.
Beyond his involvement in healthcare advocacy, Ryan also serves as the President-Elect on the Board of Directors for NyE Communities Coalition. In this influential role, he actively contributes to strategic decision-making, ensuring that the organization continues to fulfill its mission of enhancing the well-being of the community. His dedication to this position reflects his deep-rooted commitment to fostering positive change and creating a better future for Pahrump.
Passionate about volunteering and giving back, Ryan exemplifies the spirit of community engagement. He consistently seeks out opportunities to support local causes, lend a helping hand, and make a meaningful impact. His genuine care for the community he lives in is evident in his unwavering dedication and selflessness.
Professionally, Ryan serves as the Director of Sales and Marketing for Inspirations Senior Living, where he combines his expertise in sales strategies with his genuine desire to improve the lives of seniors. In this role, he fosters strong relationships with clients, ensures exceptional service delivery, and promotes a supportive environment for residents and their families.
With a remarkable track record of community involvement, leadership, and professional excellence, Ryan Muccio continues to inspire others to make a difference in their own communities. His unwavering dedication and passion for creating positive change serve as a testament to his character and commitment to building a better future for Pahrump.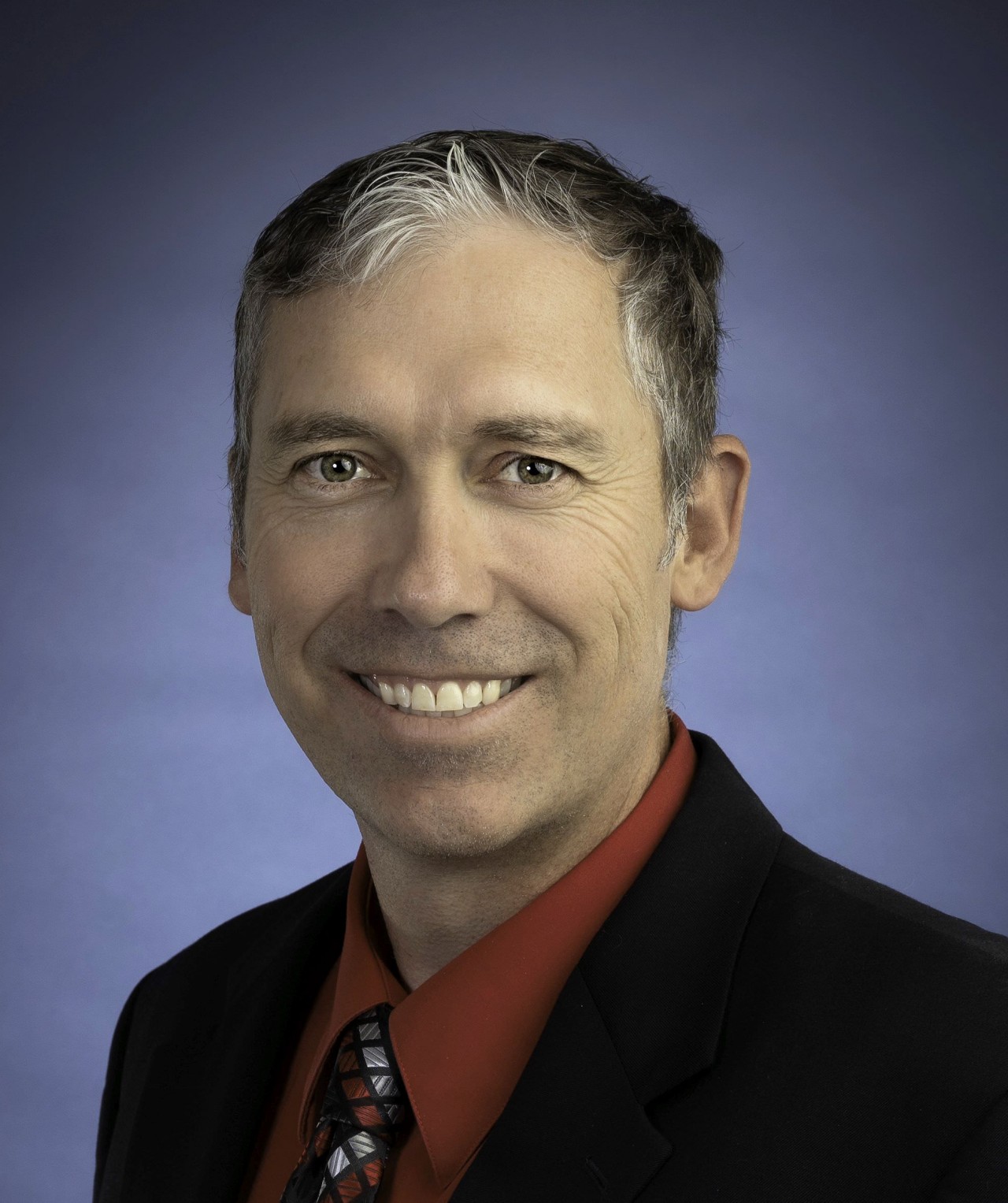 Chad Goins
Board Member
Chad Goins is the owner and agent of a local insurance agency for over 10 years and a nearly 40 year resident of Pahrump.
As Living Free Health & Fitness came to the valley Chad was introduced to Shelley in order to assist in insurance requirements. Having the opportunity to see LFHF grow over the years has shown the value and need locally, and being able to be a part of that was an easy decision.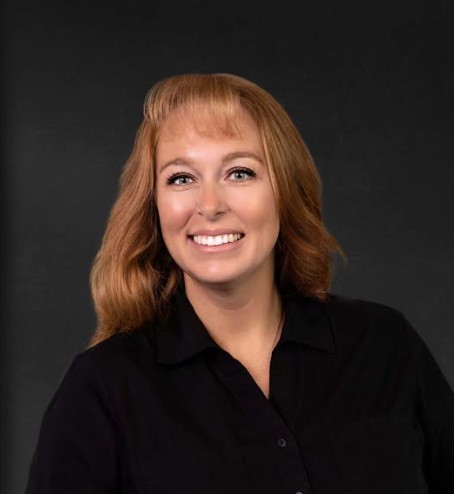 Tasha Douglas
Board Member
Tasha Douglas is a devoted advocate and influential community leader committed to building a stronger, healthier society.
She firmly believes in the power of education and community support to break the cycle of substance abuse and pave the way for a healthier future. Living Free Health and Fitness has proven to be just that with outstanding resources to rural Nevada. Tasha has witnessed the devastating impact of drug abuse on many individuals and families, including her own. Her commitment to mental health advocacy and substance abuse prevention is exceptional. Tasha is dedicated to providing compassionate and evidence-based solutions to help individuals overcome addiction and build a life of purpose and fulfillment.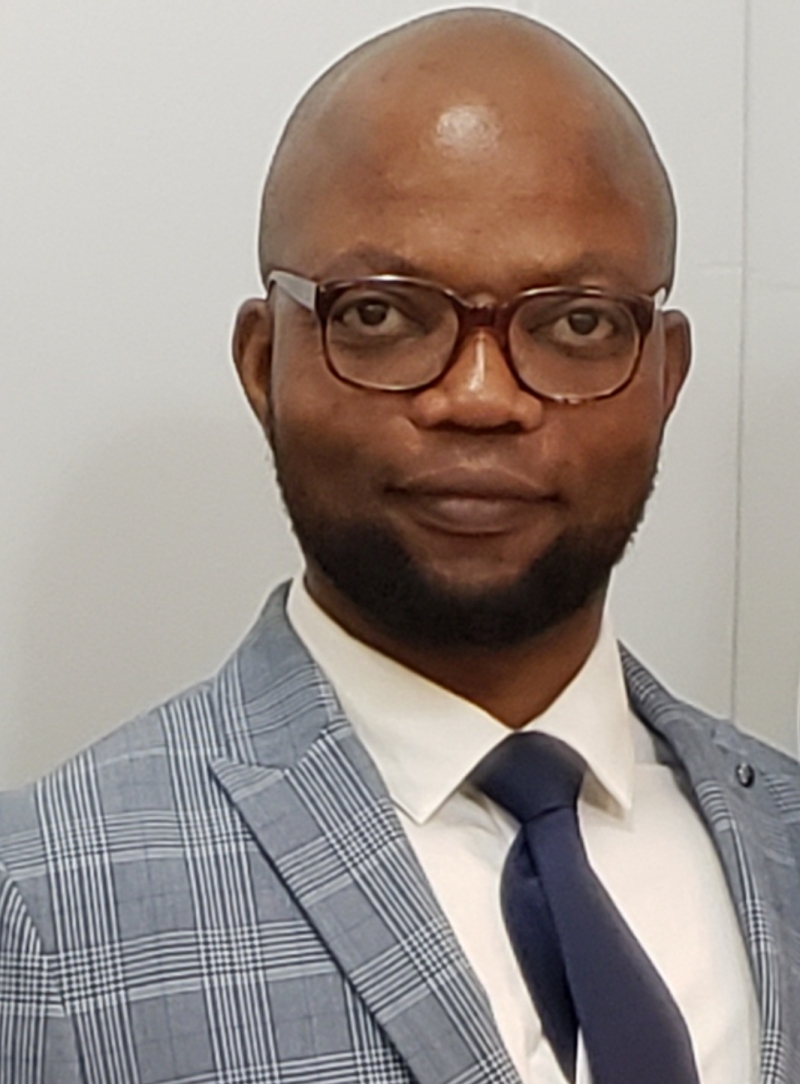 Jeremiah Umeh, Medical Director
MSN, FNP, PMHNP-BC.
Provider for Behavioral Health and Psychotherapy Services.
Pahrump and Las Vegas.
Licensed to provide both medical and psychiatric care.
Compassionate and dedicated to patient wellness and recovery.
I have been a patient care provider for 20 years.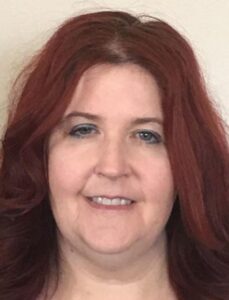 Garnette McCracken
Clinical Director
LCSW, Supervisor of Social Worker Interns
Garnette has provided individual and family therapy services for the last 21 years. She specializes in trauma, grief, mood and anxiety disorders.
Garnette holds a Bachelor's degree and a Master's degree in Social Work from University of Nevada, Las Vegas. She is currently a Ph.D. candidate in Capella University's Ph.D. General Psychology Program.
She has been a LCSW Internship Supervisor for the NV Social Work Board since 2010.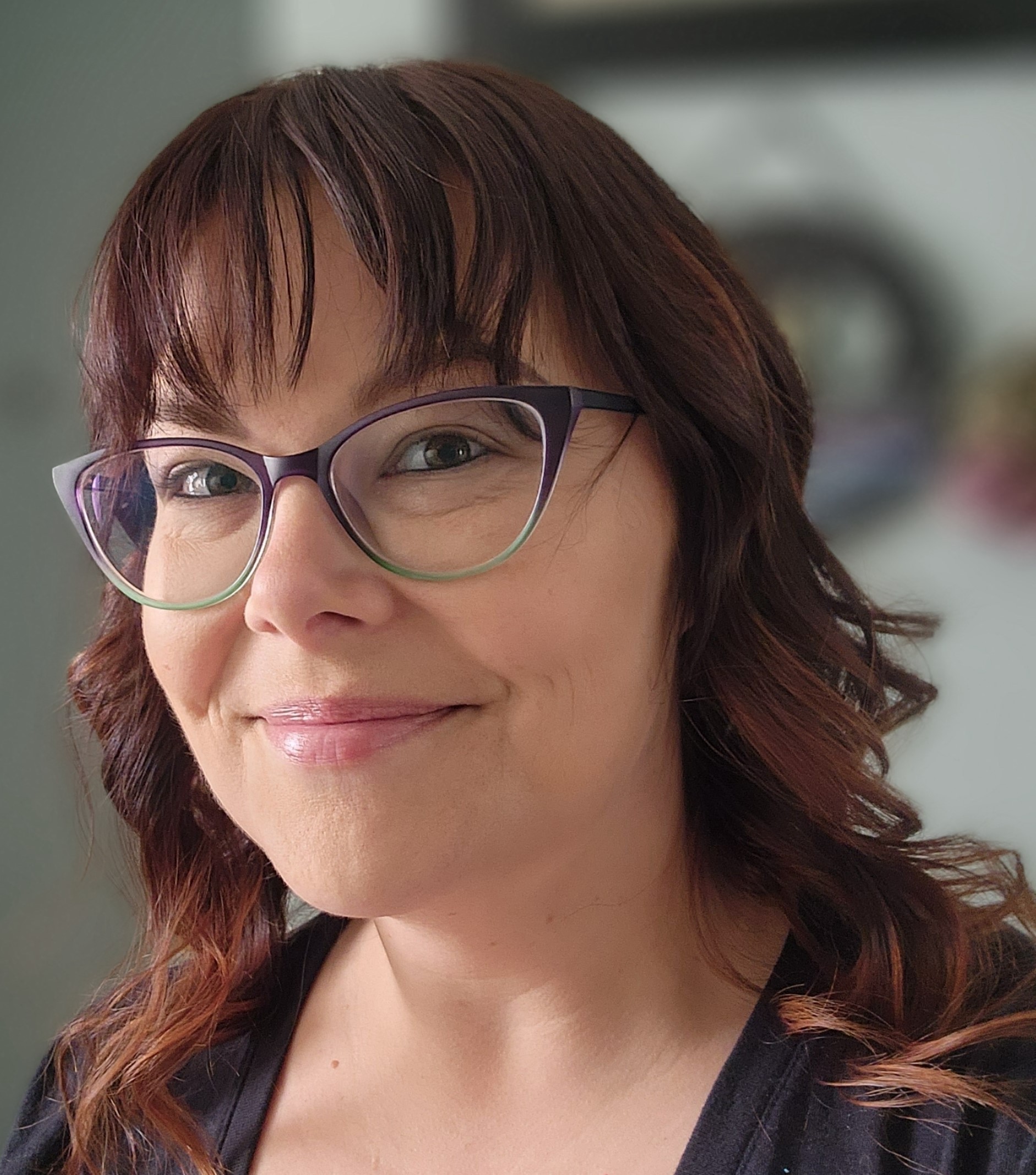 Linnea Siniaho
LMSW, CSW-Intern, CADC-I
Linnea started her career here while she was doing her practicum for her Masters in Social Work; she completed her degree in January of 2023 and is a Licensed Master of Social Work.
Her focus has been on addiction and trauma-related experiences.
Linnea's previous experience in corrections shows her passion for reducing recidivism and relapse.
Additionally, Linnea understands the role of exercise and nutrition, having lost 100 pounds. She has maintained that for 6 years.
"Rural Nevada needs a place just like this – their philosophy is near and dear to my heart."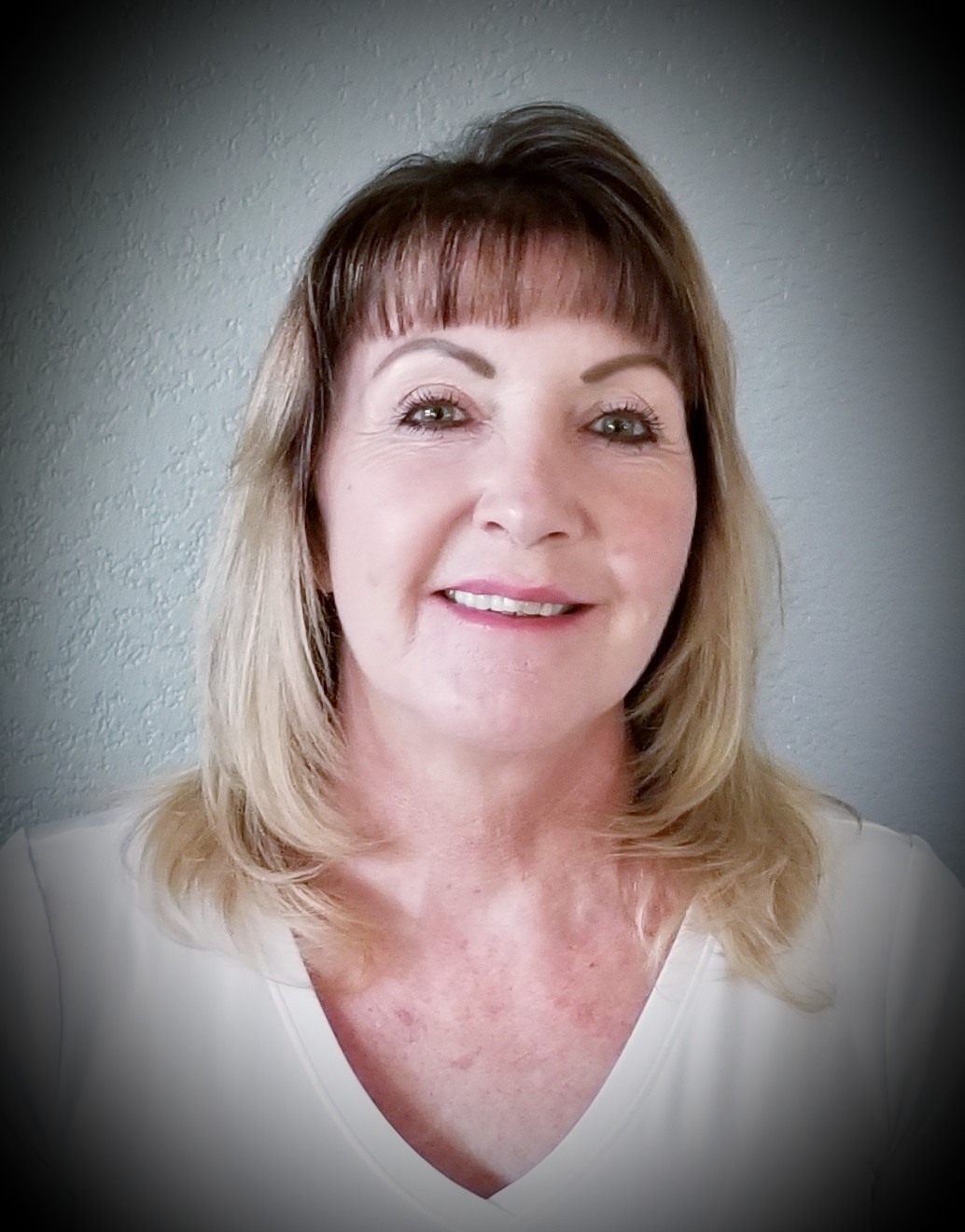 Vicky Hilling, CADC-I
Social Worker
Vicky has 13+ years' experience as a social worker and is currently completing a master's degree in Psychology, with an emphasis in the science of addictions.
She has extensive experience supporting rehabilitation from domestic violence and other trauma-related experiences.
Vicky also understands addiction – from both a personal and academic perspective, as she has more than 13 years' abstinence and is familiar with the power of sober social support.
"It's inspiring to be part of a team that is so dedicated to the needs of rural Nevadans."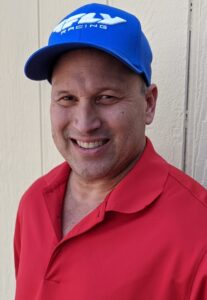 Ed Bikle
Peer Support Staff, Office Operations Manager
Ed has been an integral part of Living Free Health since coming on board in the role of administrative assistant.
Ed was the first manager of men's transitional living and has added to his duties in helping with oversight of all transitional living houses, back-of-office operational support and vendor/volunteer coordination efforts.
Ed's sobriety date is 11/4/2018. "I've never been happier being able to develop a career in a field that never feels like work to me!"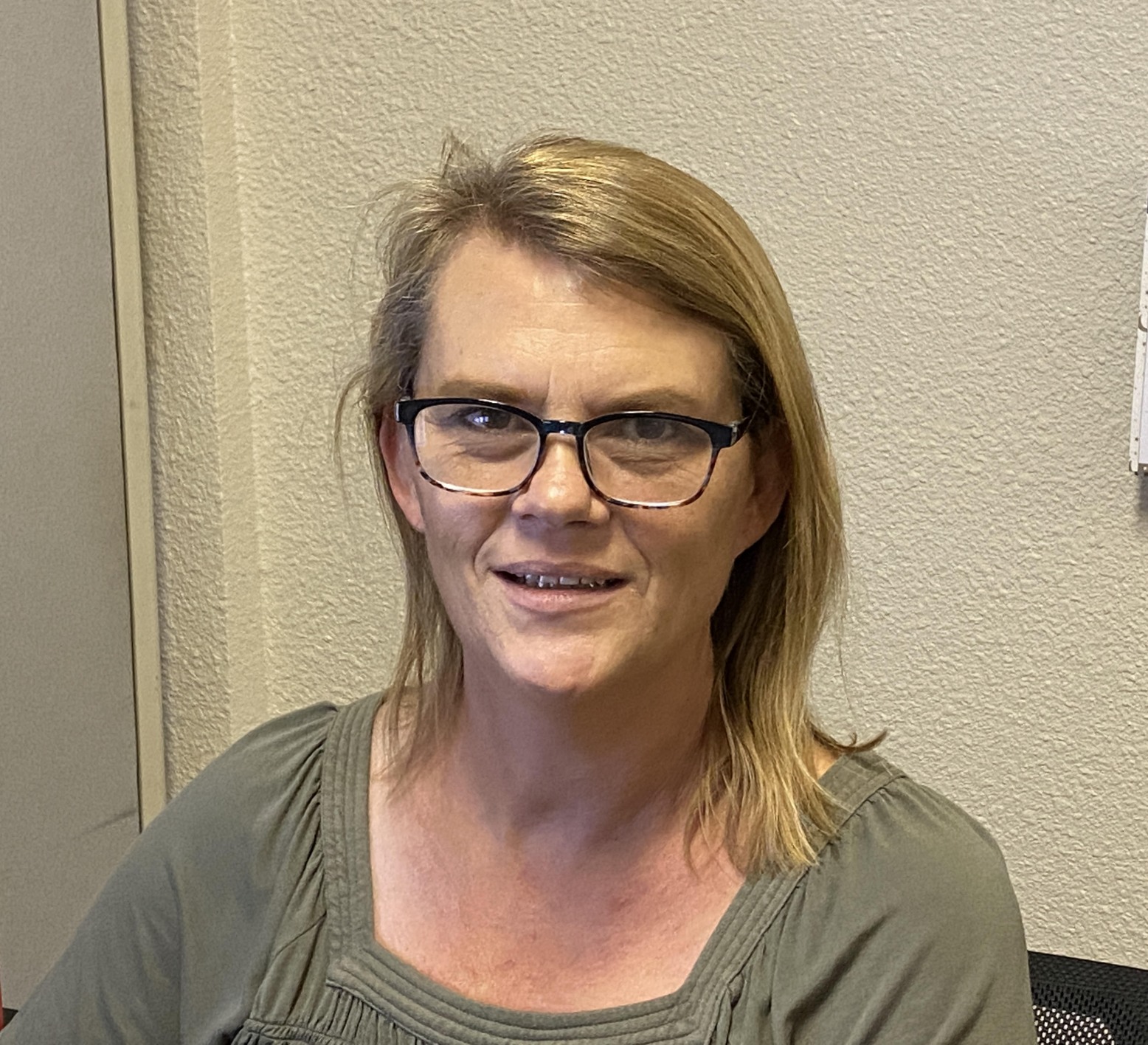 Diane Warrick
Women's Services Team, Office Operations Staff
Diane has been a critical team player since joining Living Free December 2020.
She served as the first supervisor for the women's services (women/children's program) grant before taking on additional duties with back-office utilization reviews, compliance and daily administrative needs.
Diane enjoys working with the children and is dedicated to ensuring the developmental and creative activities for the kids, while "Mom" is engaged in treatment therapies.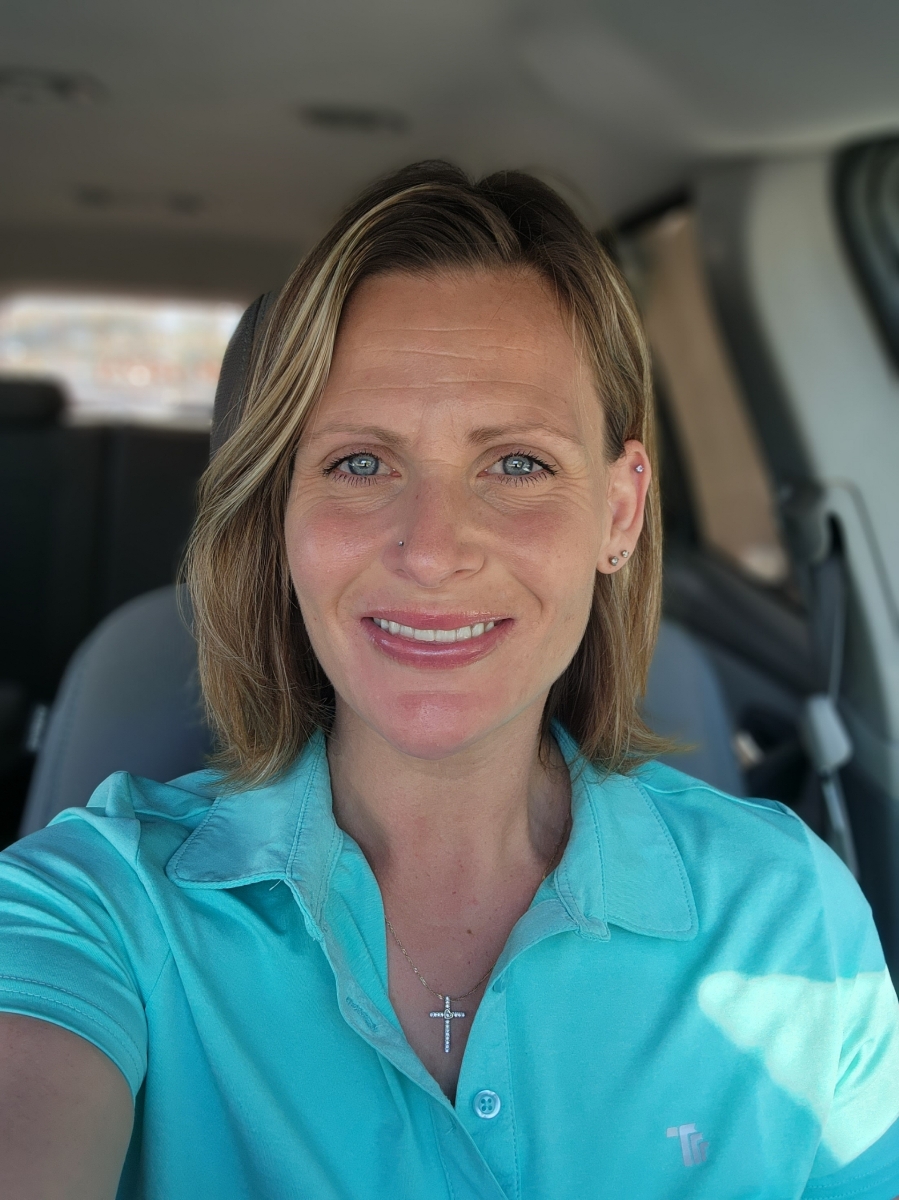 Erin Berkness
Parent Child Assistance Program Supervisor, Peer Support Staff
Erin joined Living Free as the "PCAP" case manager and eventually assumed PCAP supervisor duties.
Erin demonstrates initiative and energy, and single-handedly renewed the agency's fitness programming after the worst of the Covid restrictions.
Erin serves as a living, breathing role model of recovery in women/mothers who struggled with addiction.
She lends personal as well as professional insight to all clients, but in particular, to our women/children's services clients, every single day.
Erin is currently studying for her Associates degree in Human Services.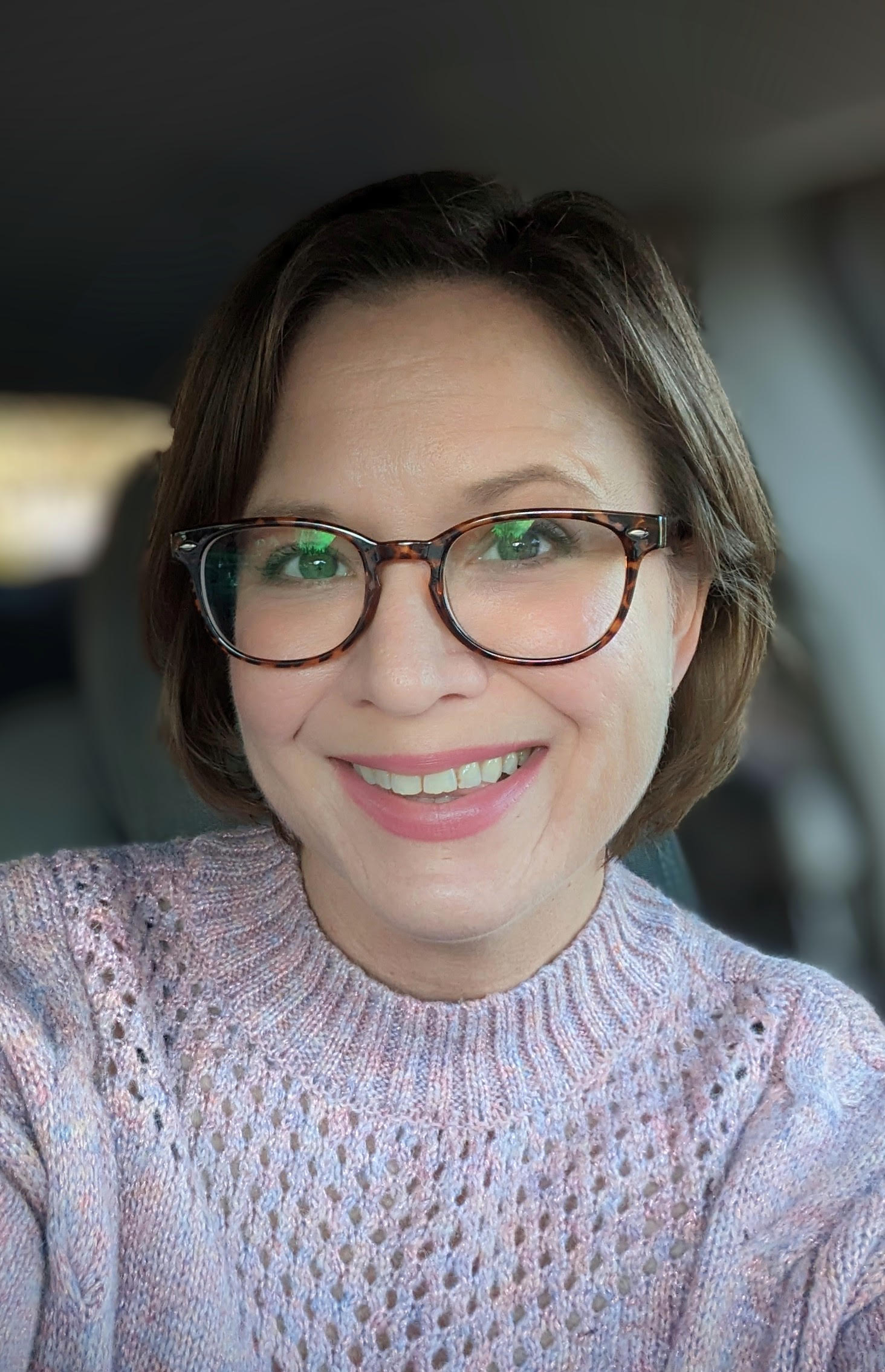 Kim Koehler
Peer Support, Parent Child Assistance Program Case Manager
Kim started working at Living Free in March 2022 as peer support and PCAP (Parent Child Assistance Program) Case manager.
As a graduate of the Living Free program, Kim brings personal recovery experience to her position, and in-depth understanding of what clients are going through.
Her personal history of addiction and recovery allow her maintain compassionate boundaries with clients.
Among her core beliefs are the importance of higher education, and the pursuit of skills and knowledge as keys to hers and her clients' success.
Kim is currently taking courses for an associates degree in human services and with the objective of becoming an addictions counselor.
Her sobriety date is February 19th, 2019.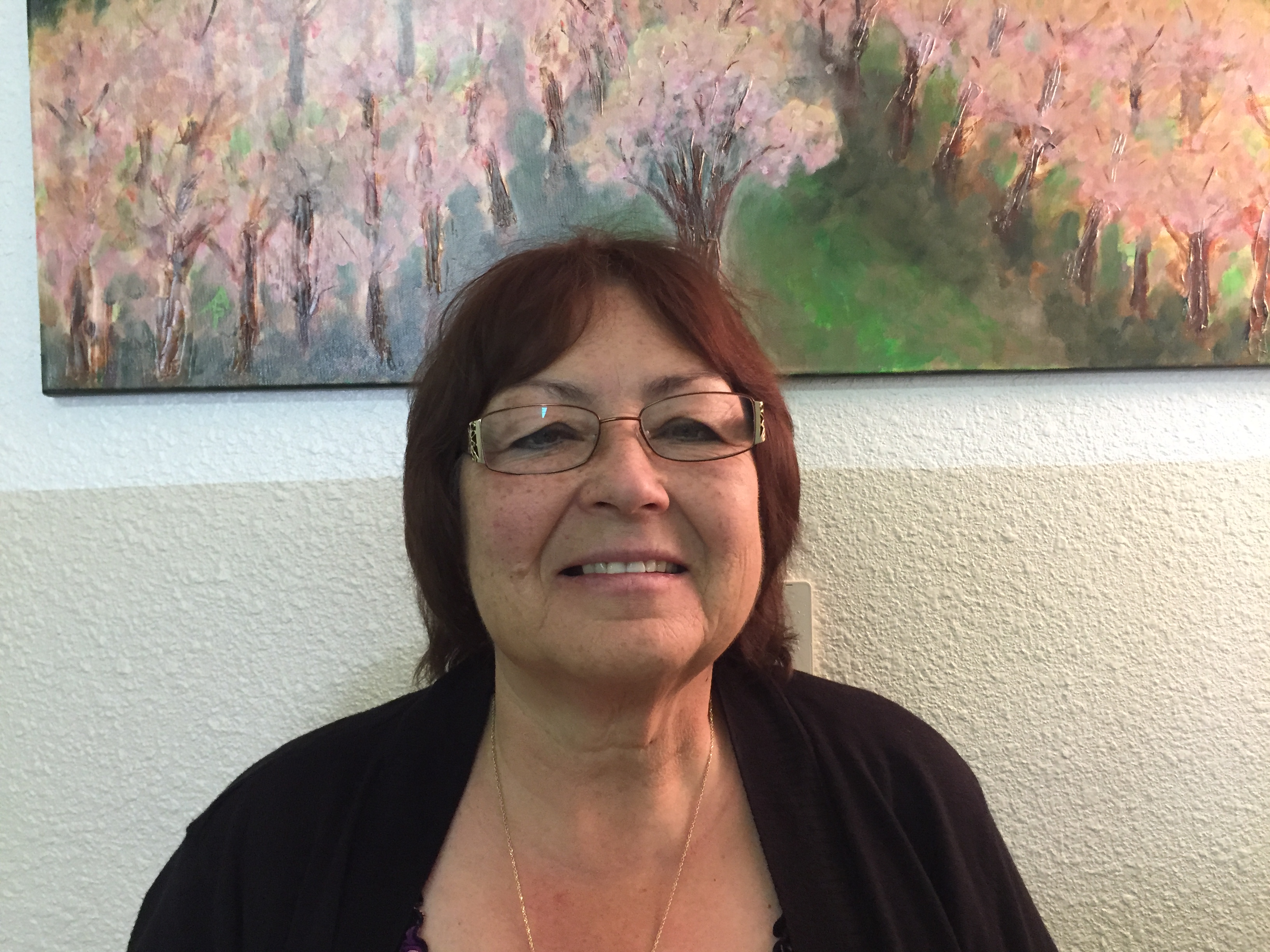 Cathy Swan
Billing Specialist
Cathy Swan has lived in Pahrump since 2006, and has been working in the Behavioral Health field since 2010.
She is a certified Medical biller and Medical office assistant.