Keep Coming Back
Clients in treatment constantly complain about the repetitiveness of treatment programming. Even post-treatment people attending 12-step meetings will whine about "hearing the same stuff over and over again." In fact, the "boredom" or "repetition" factor is ready-made defense mechanism (elaborate excuse) to not pay attention, not go, not engage.
But there is more to it than that. Recovering persons seem to think that  information can be presented once, and that is all they need to be prepared to move along with recovery! Who hasn't heard, "Hey, I got this!!!"
Nothing could be further from the truth. But how can you get through to these typically stubborn and "too smart for their own good" addicts and alcoholics?
One way is to relate new concepts to ordinary things they already understand. For example, most people are familiar with basketball, free throws and jump shots. But what they aren't familiar with is "cognitive restructuring", and its importance to them getting, and staying, in recovery!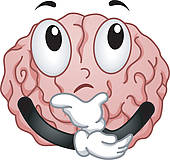 How can we explain "cognitive restructuring" (changing how we think) in a way that is understandable and memorable? And why is it that no addict stays clean and sober over the long-run simply by reading about the disease of addiction? Because….PRACTICE! It is not enough to learn about recovery and addiction academically!
Learning a new skill in a sport is analogous to working a program of recovery.  How is that, you may ask?
Well, I can tell you exactly how to shoot a free throw or jump shot. I can give you fancy diagrams videos, even a manual!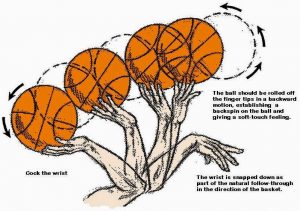 You might even read the whole manual, but despite doing that, I guarantee that you will shoot an extremely low percentage in your first attempts. Why? Because applying new knowledge, or learning how to change old habits and thought processes is difficult and it takes practice. Lots of it. Over time.
And by the way, practice is best augmented by a coach  who guides your progress and helps you to see where you need improvement.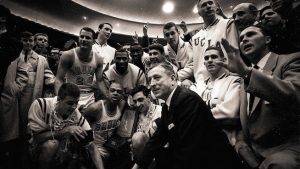 Start thinking about addiction in new ways. How would you unlearn a sloppy, two-handed chest shot and replace it with a beautifully fluid jump shot? Instruction, coaching, practice, more coaching, practice, more instruction, more practice, more coaching, practice, practice, practice! You would also learn about the principles of basketball, study how the NBA legends have done it, and then practice some more!
Recovery is about unlearning the old, automatic ways of living and being, with ways that have been proven to be much more successful. It takes courage and commitment to make change. And to improve.
Remember, when I become aware that I'm not getting enough arc on the ball because I'm failing to bend my knees, or follow through with my shooting hand, I can make the corrections, even though it won't be comfortable at first. My shooting percentage might even go down temporarily. But my ultimate success will depend upon my commitment to practicing that new shooting technique (new thoughts, attitudes, behaviors) and in my willingness to ask for, and accept, coaching (help from sober friends, a sponsor, counselor, etc.)
Get yourself, your clients, sponsees, peers, family and friends into the big leagues.